Products That Do More Than Just Carry Your Logo
The bookstore is for more than just books. It's where we go to celebrate our school pride. And with custom neckwear featuring your high school or university logo and colors, students, parents, and alumni can take that pride with them everywhere they go. Whether it's our middle school, high school, junior college, trade school, technical college, dental school, or community college, when we wear our pride front and center, we feel like a part of something larger than ourselves. It helps us find fellow students, supportive family members, fans, and alumni wherever we go. And no matter where we find ourselves, a custom necktie or scarf reminds us of where we came from – of who we really are.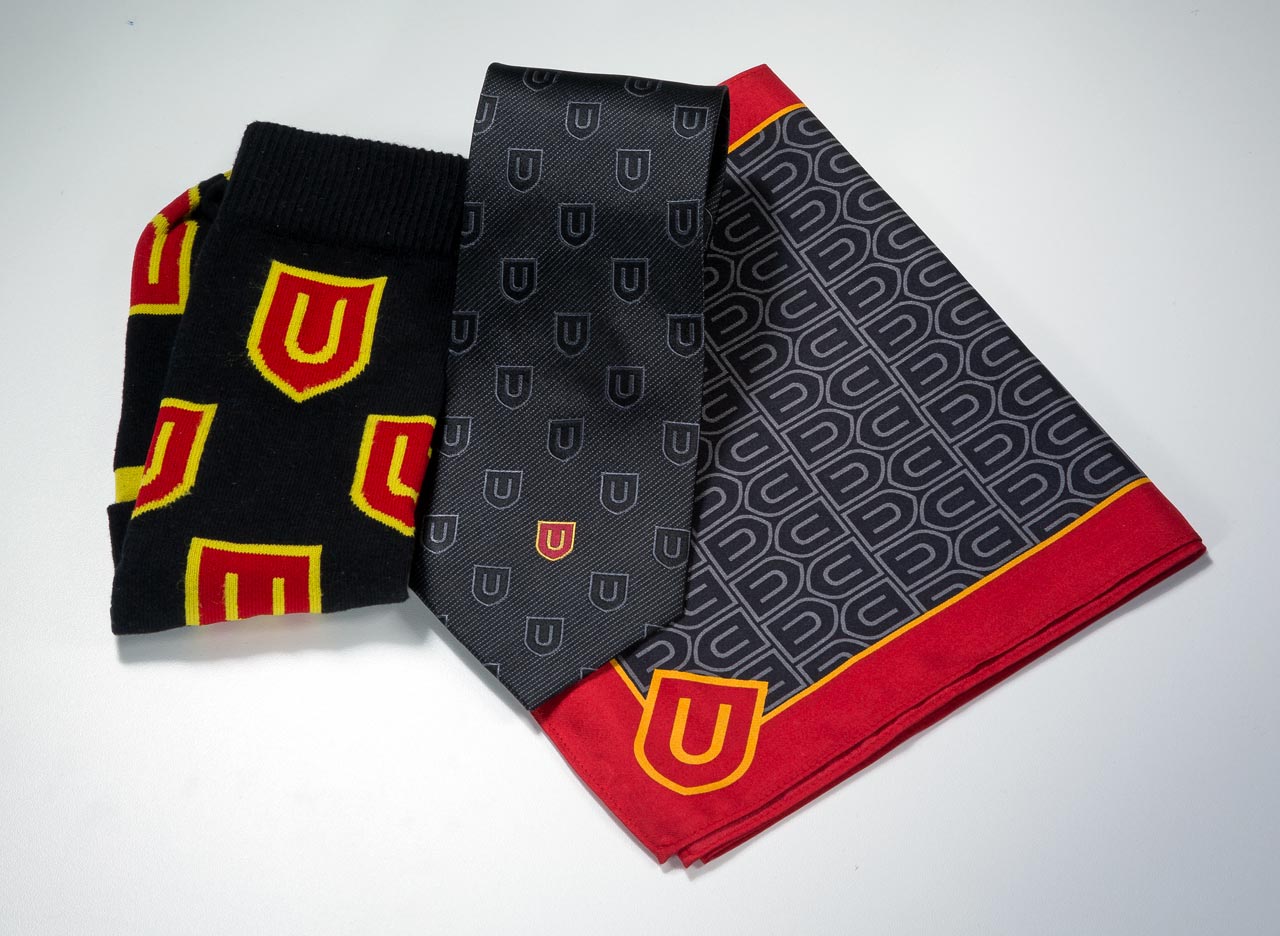 That's why we believe in creating truly customized products. Your school isn't like any other, and your neckwear shouldn't be either. To craft custom neckties and scarves that are yours and no one else's, our artists work with you every step of the way, from pattern design to fabric selection to final product. Together, we make products that do more than just carry your logo. They exude your school's unique spirit. They tell your school's story. They remind everyone who sees them of just what an important role your school has played – and continues to play – in their lives.
Samples of our custom

neckwear products for school bookstores