Bring Your Members One Step Closer to Perfect Harmony
Making music brings us together. For members of glee clubs, choral groups, chamber singers, wind bands, orchestras, and other local choirs and music ensembles, performing is an opportunity to feel like a part of the whole. Matching custom ties and scarves can enhance that feeling. They make jazz choir just a little jazzier. They make chamber choir a little more transcendent. Whatever the school or style, custom neckwear brings us one step closer to perfect harmony.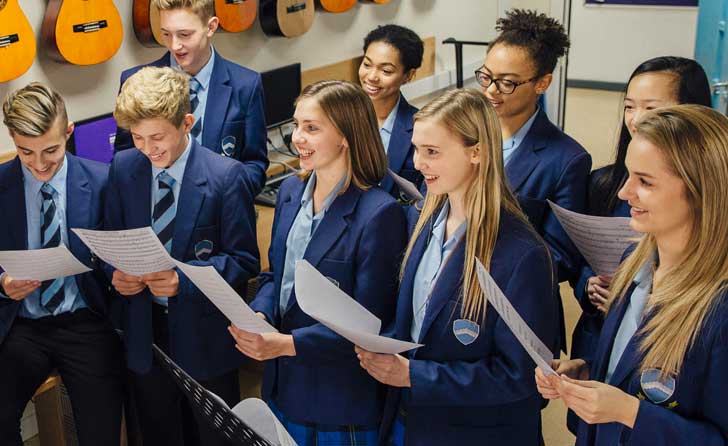 Matching neckwear keeps us in synch, but custom neckwear also helps us stand apart. Your glee club, choral group, or orchestra isn't like any other glee club, choral group, or orchestra. Your neckwear shouldn't be either. That's why we work with you every step of the way to craft neckties and scarves that echo your group's unique timbre and resonate with your performers and audience. From pattern design to fabric selection to final product, we'll make sure you look as good as you sound.
Samples of our custom

neckwear products for musical groups